TO:  MDVA Stakeholders
 I'm pleased to share that MDVA has been notified that all three of Minnesota's proposed new State Veterans Homes projects (to be located in Bemidji, Montevideo and Preston) will receive federal funding this year. The U. S. Department of Veterans Affairs (VA) recently released the State Home Construction Grants FY 2021 Conditional Approvals.
We have pursued Federal funding for these important projects since 2018. This investment will allow MDVA to expand our State Veterans Homes into three new communities to serve our elderly Veterans living in all corners on the state.
In 2018, the Minnesota Legislature allocated $33 million toward the cost of the projects. The funding plan is a combination of federal-granted (65 percent), state-bonded and community-provided monies (35 percent).
We appreciate the Minnesota Legislature's past support of our Veterans and these projects. The approval of Federal funds will allow us to now move forward with construction. The planning and design process is nearly complete and now with this exciting news, those final touches can be made.
The three new Minnesota Veterans Homes projects are slated to receive more than $80 million in Federal VA funds. By June 30, MDVA will complete the Federal VA grant application process to obtain the funds.
MDVA leaders have worked closely with local elected officials and Veterans' stakeholders on the planning for the new Veterans Homes. The communities of Bemidji, Montevideo and Preston have been very engaged in the process, donating land for the building sites and raising additional funds to support amenities for the new Homes.
In Bemidji, the proposed facility reflects a North Woods cabin design for both the public spaces as well as the 72 residential units that are split into two sections, avoiding long institutional-feeling hallways. The project cost is estimated at $41.5 million and a total of 105 FTEs will be needed to operate the facility.
The Montevideo facility blends into the local prairie style environment with 72 residential units as well as a large community meeting room. The project cost is estimated at $48 million and a total of 105 FTEs will be needed to operate the facility.
In Preston, the facility will enjoy fantastic views from its hilltop location that includes 54 residential units. The project cost is estimated at $32.2 million and a total of 79 FTEs will be needed to operate the facility.
Construction could begin as early as early fall 2021 with an anticipated 18-month construction schedule.
Thank you for your support. Please let me know if you have any questions or need additional information.
Serving Minnesota Veterans and Their Families  | MinnesotaVeteran.org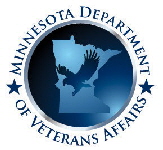 Everyone who served this country should have a home in it.
Minnesota counted at least 308 homeless veterans on Veterans Day 2020. That's 100 more than last year, despite enormous efforts by state agencies, nonprofits and volunteers to help the veterans who need so much more than our thanks.
On Veterans Day, like every day, Minnesota was working toward that goal.
On Veterans Day, like every day, we fell short. You can make a difference here!
"They were already walking that tightrope, and the pandemic just pushed so many people off the edge," said James McCloden, an Army veteran who went from jumping out of planes to jumping to the aid of fellow veterans through his work at the Minnesota Assistance Council for Veterans (MACV).
The layers of disasters of 2020 — pandemic stacked on civil unrest stacked on recession — has left some Veterans with nowhere to turn.
"One thing goes wrong, two things go wrong, they can handle," McCloden said. "But six things go wrong? I'm not sure I could handle six things going wrong in my life."
The first thing that went wrong for Deborah Spencer was a broken leg.
The 52-year-old Army veteran had a career and a condo in Chicago's Tinley Park neighborhood a year ago. Then she got hurt, missed work, ran through her savings, moved in with her sister in Rochester, Minn., and found herself in the middle of a pandemic, looking for a place to live with no place to go.
That's when she turned to MACV and asked for help. Today, she's living in Chaska and working at a new job and grateful to all the Minnesotans who helped her get back on her feet.
"Thank you, thank you, thank you," she told Gov. Tim Walz and a small group assembled to celebrate one bit of good news 2020 had to offer: Chaska and other suburban metro cities saw their homeless veteran populations drop to zero this year. You can make a difference here!
"You couldn't have told me this time last year I'd be living in Chaska, Minnesota. I'd never heard of Chaska, Minnesota," Spencer said. "But I believe things happen for a reason."
One more veteran has a home. Three hundred and eight or so to go. Teams from MACV comb the streets, visit encampments and knock on tent flaps, looking for veterans who need help and are willing to accept it. Hotels or other transitional housing are often a first step toward rebuilding their lives.
They found one veteran sleeping in her van with her four children.
MACV staff moved the family out of the cold and into a hotel, where the children tried to do their homework in the lobby.
"We realized we can do better," said Shannon Gregory, MACV metro regional leader, whose team found a local homebuilder who offered the family transitional housing in a new home north of St. Paul.
"They went from living in their car, then living in a new home; now they live in a beautiful four-bedroom home," Gregory said. "That is the impact of the work we are doing."
It's hard work, made harder by a pandemic that complicates every single step in the process of finding a home. You can make a difference here!
The pandemic can make it hard to house hunt or job hunt. The pandemic also makes it hard to get the basics you need to apply for a job or sign a lease.
"Getting I.D. — people don't understand just how difficult that has been," said McCloden, whose teams work with veterans for months, trying to smooth the obstacles between them and a stable, permanent home. "Without identification you can't get a job. You can't sign a lease without identification."
No two veterans are alike; no two veterans face the same obstacles. Some need landlords who can look beyond a criminal record or history of substance abuse or a group home that isn't in pandemic lockdown. Some need a home with space for their children and pets — not every hotel is willing to shelter a veteran who arrives with a dog; even fewer want to take in a cat, McCloden has learned.
It can take months to move a veteran out of hotels and into a home. For those months, MACV staff are there to serve the people who served their country.
On Veterans Day, there were cookies. On Thanksgiving, there will be turkey. On the days between, there will be people there to help. All you have to do is ask for help.
"There's hope," Spencer said. "Don't give up."
You can help today, go to www.givemn.org/MACV and have your donation matched up to $25,000 through Nov. 19th.
If you're a veteran who could use some help, call the Minnesota Department of Veterans Affairs' toll-free helpline: 1-888-LinkVet (888-546-5838.)
Housing Story by the Family Housing Fund.
To end veteran homelessness, a unique public-private partnership has developed in Minneapolis. The Minnesota Assistance Council for Veterans (MACV) has partnered with a private property management company – Property Solutions & Services (PSS) – to develop a referral system that prioritizes permanent housing for homeless Veteran households.
Three years ago, PSS had taken over management of a troubled Minneapolis building where a nonprofit partner was connecting residents to social services. When that project ended, Asher Gavzy, President and CEO of PSS, was inspired to pursue social services for residents. And with the statewide push to end Veteran homelessness in recent years, MACV was his first choice.
The partnership started informally. When PSS had a vacant unit, Asher reached out to Colleen Salinas, Metro Landlord Engagement Specialist at MACV, before listing it publicly. Colleen, working directly with Veteran households, helps determine if the unit will be a good fit for one of her clients. Then MACV ensures the Veteran household has a variety of support, ranging from access to a social worker, housing vouchers, and even funds to cover moving costs to help ensure the Veteran will be a successful tenant. The COVID-19 pandemic has highlighted the particular vulnerabilities of individuals experiencing homelessness and further underscored the need to ensure that everyone is safely housed.
Veterans experiencing homelessness may struggle to find housing because of criminal backgrounds or rental history. Asher says that MACV's support for Veterans helps mitigate the perceived risk of housing someone who does not meet PSS typical screening criteria.
"We took a different approach that said 'we need more tools that decrease the risk of housing individuals with backgrounds. Now it's a good business move, it's not just taking a chance," says Asher.
It's a win-win-win for MACV, PSS, and Veteran households. PSS saves time and money by filling vacant apartment units quickly, while MACV helps ensure Veterans have a safe, stable home.
"Once they're housed, they stop experiencing other issues," says Colleen. "The Vets (in the building) look out for each other and hold each other accountable."
Now the partnership is more formalized, with several PSS buildings under contract to reach out to MACV before publicly listing a unit. So far, 26 Veteran households have found permanent housing as a result of this partnership, and all of the Vets have been successful tenants.
For Asher, "it's about getting people housed and keeping them housed. And it gives them an opportunity to build good rental history, so they can choose where they go next if they want to move." After three years, Asher says he absolutely prefers to lease to households referred from MACV, especially now as the COVID-19 pandemic has made listing units more challenging and time-consuming. "You'd be foolish not to do it. It's a financially smart decision."
MACV is encouraging more property owners and managers to partner with them using the same model. And it's even easier now than when PSS first began partnering with MACV, as last year, state funds have created additional resources to mitigate risk for owners who help Veterans find permanent homes. These include an initial incentive for owners, a vacancy loss fund, and a risk mitigation fund managed by HousingLink.
Shaun Riffe, Development Director at MACV, has an even greater vision for the impact of this work. "If we can figure this out for Veterans," he says, "we could use this same model for any population with similar backgrounds or housing challenges."
For now, MACV's focus is engaging more property owners and managers around the Twin Cities to join the program. But MACV's Chief Financial Officer Brian Peterson is hopeful that this approach can bring long-term change to how we approach housing.
"When everyone gets together and shares their best capabilities, we can do a lot more and house people differently."
If you own or manage rental property and are interested in housing a Veteran, please contact Colleen Salinas at csalinas@mac-v.org.
***Governor Walz issued Executive Order 20-14 on Monday, March 23rd that halts evictions in Minnesota. The full text of the Order is not yet available but this notice will be updated as soon as further details are known. Until then, please direct clients to follow the directions below***
The Minnesota Judicial Branch has put in place some directives in order to reduce the spread of COVID-19. Of direct relevance to those working in homelessness prevention are the court's restrictions impacting evictions and foreclosures. Additionally, HUD has issued guidance related to foreclosures and evictions for single family homes with FHA-backed mortgages. 
On Friday, March 20th, the Court issued new guidance on court proceedings, including evictions. This supersedes the previous March 13th order that had delayed most eviction filings for up to 14 days.
What types of eviction actions are impacted by this order? 
The current Court guidance directs that

expedited evictions

will continue to have in-person hearings at courthouses.

Expedited evictions

are those where the tenant is alleged to have committed illegal activities on the property or is alleged to be a threat to the safety of other residents or the property of the landlord or other tenants.

All other eviction actions (nonpayment of rent, overstaying a notice to vacate, etc.) will have hearings held remotely by ITV or phone at the discretion of the court.

Courts are still accepting filings for all types of cases.
What should MACV Veterans do next?
If a Veteran has a court date scheduled prior to March 30th, advise them to contact the Court Administrator in the county of the case and ask if the court date has been postponed or canceled. They should call now and once a week until they get guidance from the court (we have spoken with some court admins who don't have the answer yet). You can find a directory of Court Administration contacts online at: http://www.mncourts.gov/Emergency.aspx 
If the veteran has not been informed that their court date is delayed or canceled, they 

should attend court.

 

If your clients have questions about their legal case or are seeking legal counsel, refer them to Vetlaw at 651-200-4750 – we are open for business and responding remotely to veterans. We are not staffing our office, so veterans need to call or email us at 

vetlaw@mac-v.org

 for assistance.

 
Many other legal cases are impacted by the Court's March 16th order; for more information visit the court website at www.mncourts.gov or call the Vetlaw program at 1-651-200-4750.
HUD Guidance 
On March 18th, the U.S. Department of Housing and Urban Development (HUD) issued a moratorium on foreclosures and evictions on single family homes with FHA-backed mortgages. This applies to homeowners and not renters. The moratorium is currently set to last for 60 days. 
If this is just for homeowners, why does it mention evictions? In Minnesota, after a homeowner loses their property to foreclosure, they must be evicted to remove them from the property if they have not already left. 
This applies to new foreclosure and eviction filings as well as those pending or in-process.

 

If a veteran has a court date scheduled, they should follow the guidance above and contact the appropriate court to determine if their case has been delayed or rescheduled. If they have a court date set and the court administrator informs them that it has not been delayed or rescheduled, 

they need to attend the court hearing

.